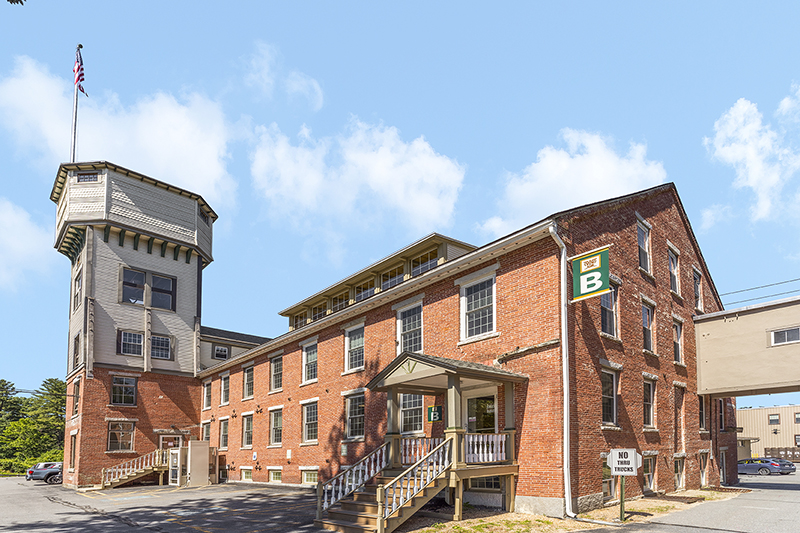 Please join us in welcoming Gradient Design & Engineering, Inc.
SHIRLEY, MASS. (WINTER 2020-2021) — When Patricia Buso Merrow, Business Development Manager at Gradient Design & Engineering, Inc., (www.gradienteng.com/) of Shirley, Mass., sought a new home for their growing business, she thought it would be difficult to find an ideal building that "checked all the boxes."
Gradient Design & Engineering, Inc. (GDE) was founded in 1996 by a group of mechanical engineers who wanted to enhance design, documentation, procurement, costs and parts quality. Company products include parts, fixtures, equipment to aid the manufacturing of implantable devices, plus parts for diagnostic medical devices, natural gas compressors and consumers products. GDE services include manufacturing of complex parts made of plastic, aluminum, steel, Inconel, titanium and other exotics materials; The company partners with top notch injection molding; metal fabrication; manufacturer of printed circuit boards; cable assemblies and offer mechanical design (design for manufacturing) and thermal/stress analysis services.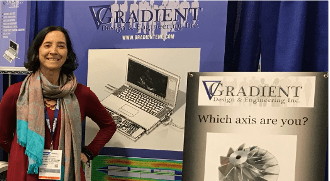 Patricia says, "Phoenix Park exceeded our needs in every category. It's a safe place to work and offers easy access for employees and customers. Besides the rustic setting and the mill history, there's plenty of space and flexibility to accommodate future needs as we grow.  Our new layout is perfect: Three offices, an inspection area, and the warehouse with plenty of space for our precision milling machines.
"One 'bonus' item that we wouldn't have in other facilities we considered: Opportunities for collaboration with other tenants whether they need our products or expertise — or we may need theirs
"The second 'bonus' at Phoenix Park: The Lexvest Team. They're always there for us. You ask once and team members are happy to help, promptly and with a smile. President Eric Shapiro believes in people. He wants everyone to succeed and encourages people in a positive/realistic way to achieve their goals. He facilitated the leasing terms during our first year of a five-year contract as we install new machines and ramp up production. To talk business or just say 'hi' – Visit us in Suite C215.  (978) 425-5036  /  [email protected] ."
– By Stan Hurwitz / [email protected]
---
Phoenix Park is owned and managed by The Lexvest Group (www.lexvest.com), a regional real estate development and investment company focused on the redevelopment and repositioning of commercial, industrial, and residential properties. Suites are available for lease ranging from 180 SF to 5,000 SF and larger.
For leasing information, contact Chip Detwiller: [email protected] / 781-862-4400 ext 707. Lexvest cooperates with all brokers. To streamline services for tenants, Lexvest's property team provides in-house design, construction buildout, property management, and leasing — all in one on-site office.